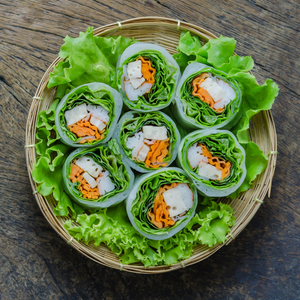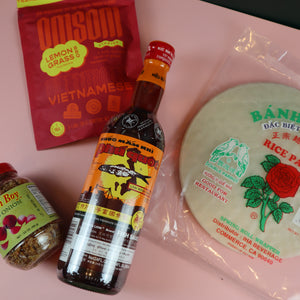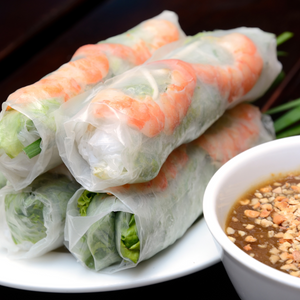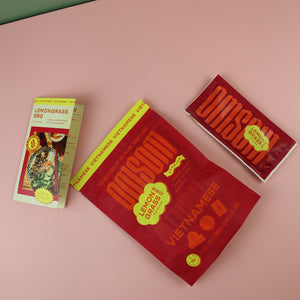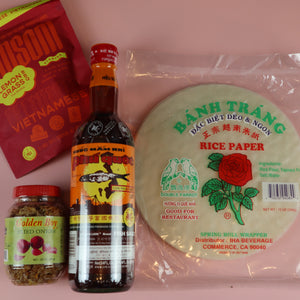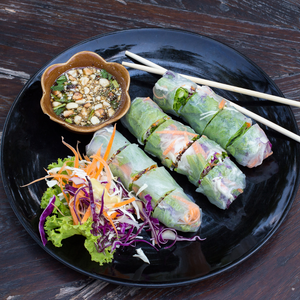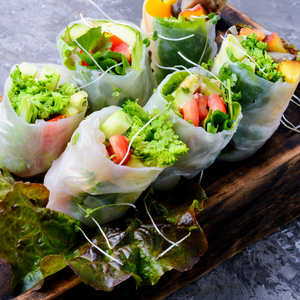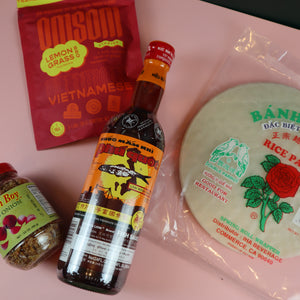 PANDAN MARKET VIETNAMESE FRESH SPRING ROLL KIT
Description
Fresh and delicious, Vietnamese food is well known for its robust use of herbs and vegetables along with fish sauce. You can make your own rice paper wrap and roll at home by using our consolidated ingredient kit where we help you source for key authentic ingredients which makes or break this dish. Enhance the kit with our optional vermicelli noodles or get it funky with our fermented fish sauce. You'll be able to incorporate typical pantry stable and local grocery store produce to complete the home-suited recipe. Then plate your rolls and two dipping sauces on a beautiful Southeast Asian tray and sauce dishes.

The kit is versatile and you can follow along a tested recipe or adjust the flavors/ingredients to your liking. 
Product Includes:
Rice Wrapper

Omsom Protein Marinade - Lemongrass BBQ
Vietnamese Fish Sauce
Fried Shallots
Printed Vietnamese Spring Roll with Fish Sauce Dipping Sauce and Nutty Dipping Sauce Recipe Card (Online Recipe Bookmark Here!)
Contains: Fish, Wheat, Soy, Shellfish
Disclaimer: Please check the ingredient of each packaging for the most accurate allergens.