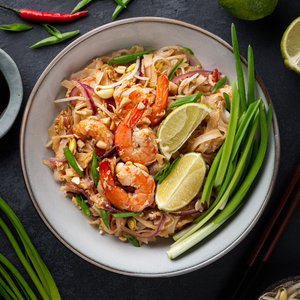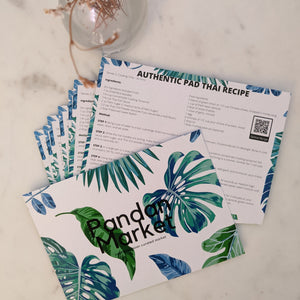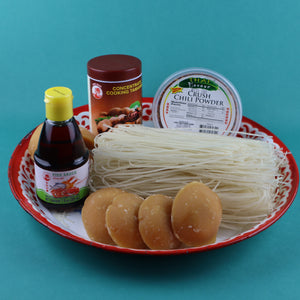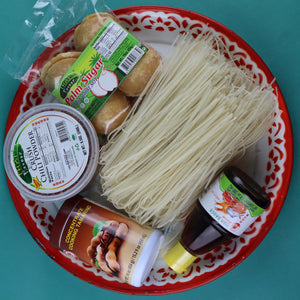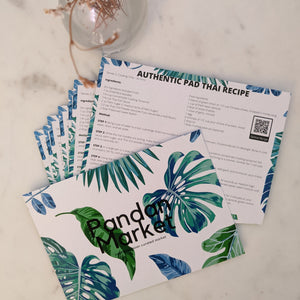 PANDAN MARKET AUTHENTIC PAD THAI DIY FROM SCRATCH KIT
Description
Roll up your sleeves because it's going to get crazy easy to make your own authentic Pad Thai at home! You can start from scratch with this Pad Thai DIY kit which has the foundational ingredients imported from Thailand and then add your favorite proteins, veggies, and condiments to make this a wholesome dish. A perfect way to impress your friends, family, or date, and skip the take out for a day.
The kit is gluten-free friendly and you can follow along a tested recipe or adjust the flavors to your liking. 
Product Includes:
Country of Origin: Thailand
Disclaimer: Please check the ingredient of each packaging for the most accurate allergens. The tray in the photo is not included and is for display purposes only.