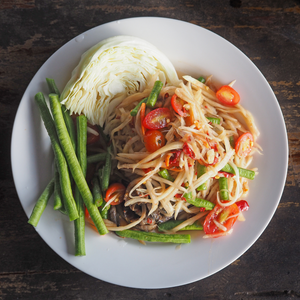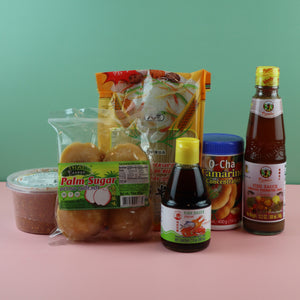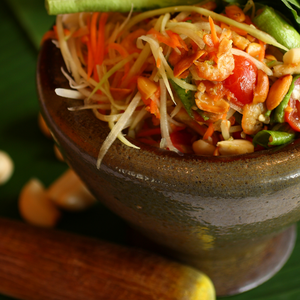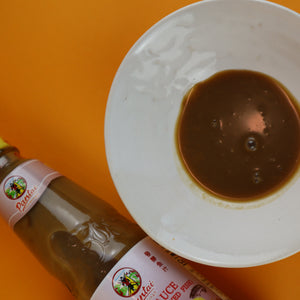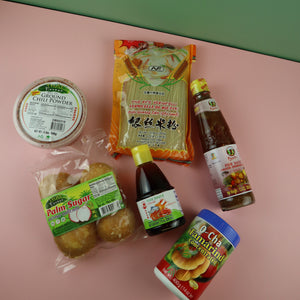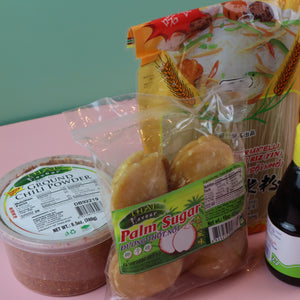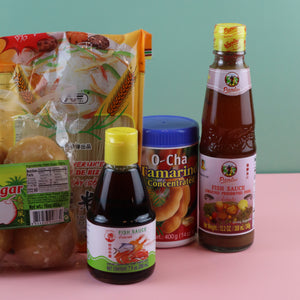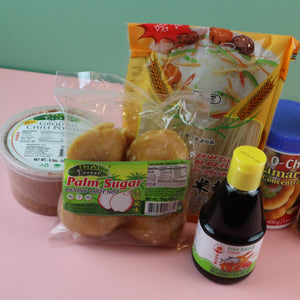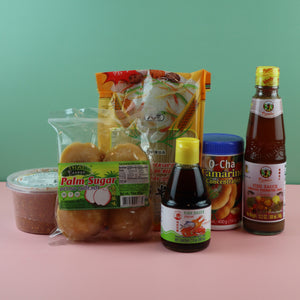 PANDAN MARKET GREEN PAPAYA SALAD KIT
Description
Say hello to your Thai Thursday night at home! One of the most beloved dish across Thailand and Laos is the super fresh flavors of Green Papaya Salad. Make this dish at the comfort of your home with these unique and hard to find pantry ingredients. Once you try, you'll know it's one of the easiest dish to put together. We've collected the essential items except for the fresh ingredients and all you need is to "pok pok" away at home. 
The kit is gluten-free and dairy-free. You can follow along our favorite recipe or adjust the flavors to your liking. 
Pro Tip: Master the Green Papaya Salad with the help of the most essential Thai cookware, our curated Southeast Asian Mortar & Pestle.
Product Includes:
Palm Sugar
Cooking Tamarind

Thai Fish Sauce

Thai Crush Chili Powder
Fermented Fish Sauce

Rice Vermicelli Noodle
Printed Green Papaya Recipe Card [Online Recipe here.]
Country of Origin: Thailand
Disclaimer: Please check the ingredient of each packaging for the most accurate allergens. The tray in the photo is not included and is for display purposes only.