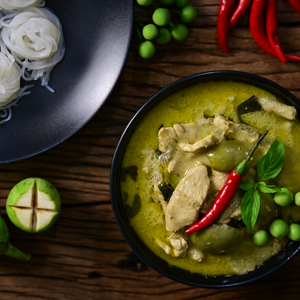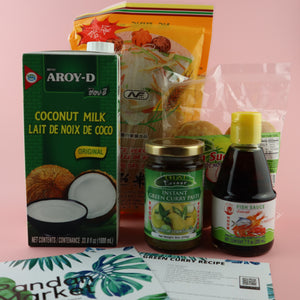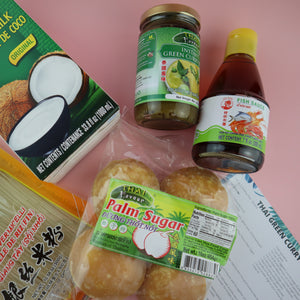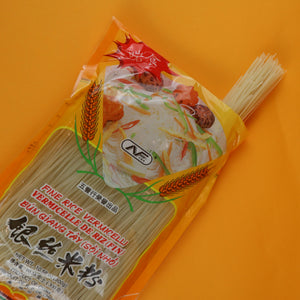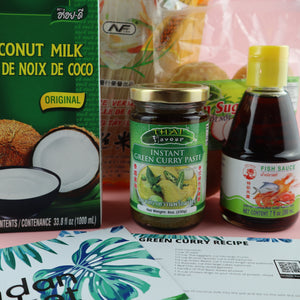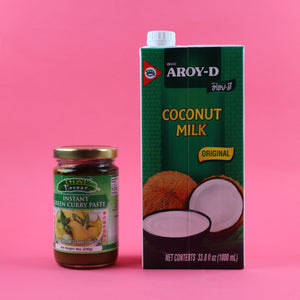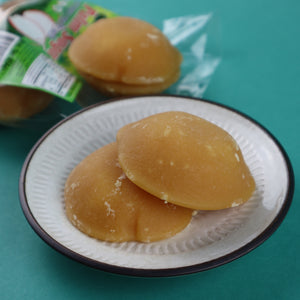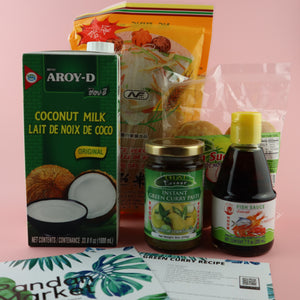 PANDAN MARKET THAI GREEN CURRY KIT WITH NOODLES
Description
The secret to authentic and delicious green curry is having the right set of base ingredients and seasonings. The green curry paste is a great shortcut for home chefs but still offers the opportunity for those who wants to take it up a notch by customizing the flavor profile with authentic seasonings like palm sugar and fish sauce. Don't forget to add your favorite proteins, veggies, and condiments to make this a wholesome dish. This kit is a perfect way to impress your friends, family, or date, and skip the take out for a day. So why not make this favorite Thai curry kit a staple addition to your pantry! As an added bonus, make this a traditional experience by enjoying the curry with Rice Vermicelli Noodles, the Thai Street Food way! Rice noodles are now included in the kit! 
The kit is gluten-free friendly and you can follow along our favorite recipe or adjust the flavors to your liking. The kit can accommodate multiple occasions of your green curry craving cook off.
Product Includes:
Thai Green Curry Paste
Thai Coconut Milk
Palm Sugar

Thai Fish Sauce

Rice Vermicelli Noodle

Printed Green Curry Recipe and [Online Version here]
Country of Origin: Thailand
Disclaimer: The tray in the photo is not included and is for display purposes only.