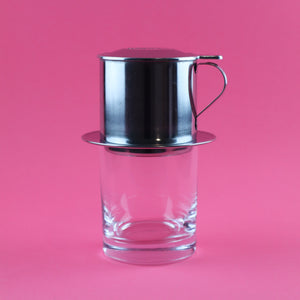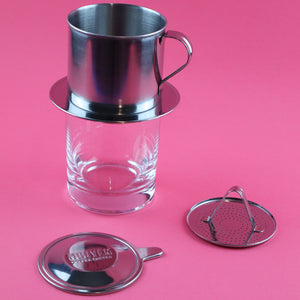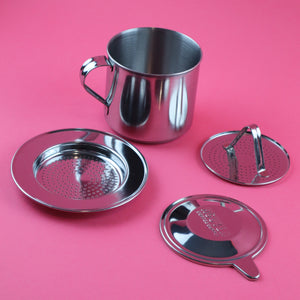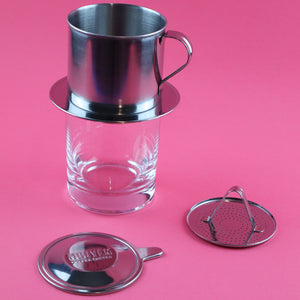 NGUYEN COFFEE SUPPLY VIETNAMESE PHIN FILTER (FITS A 12OZ MUG!)
Description
A must have tool for Vietnamese coffee, this larger than the typical phin filter fits snugly with most regular mugs offering you a full dosage and a little somethin' extra of your favorite beans. The Nguyen Coffee Supply phin filter feels great on the hand and is made out of stainless steel. The chamber holds 12 oz with 4.375 inch plate diameter. Grab this for your daily dose of grind or your special Vietnamese coffee treat at home!

Diameter: 4.375 inch
Holds: 12oz of content
Disclaimer: The glass in the photo is not included and is for display purposes only.