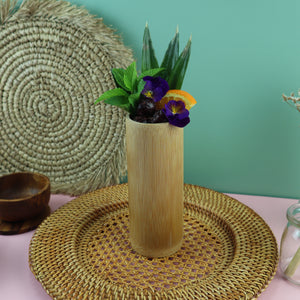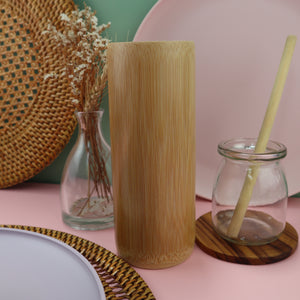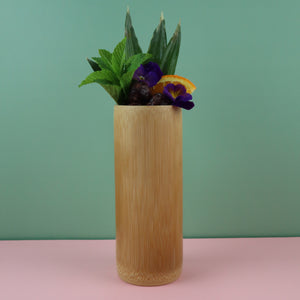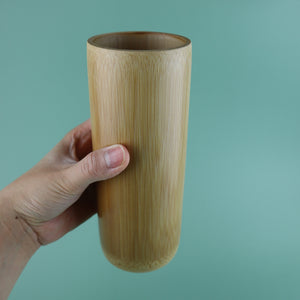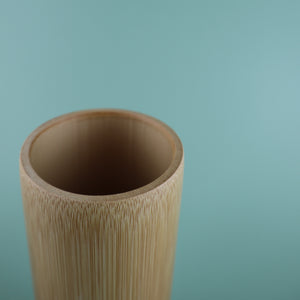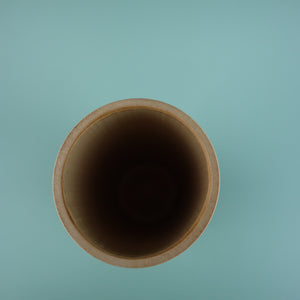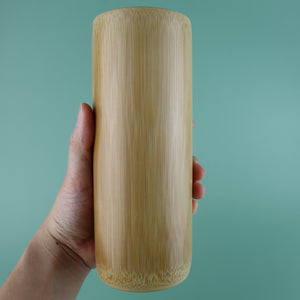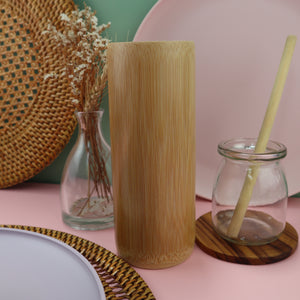 JUNGLE CULTURE BAMBOO TALL CUPS/VASE (HOLDS 17 OZ) - SMOOTHIES, COCKTAILS, DECORATION VASE
Description
The minimalist shaped bamboo cup with a slight curved bottom is a stylish decorative vase or a chic beverage container. The finish has an organic forward aesthetic with a light yellow-brown color which brightens under the sunlight, the perfect accent for your neutral palette home. The bamboo tall cup or vase speaks the language of design and yet it is uncompromisingly made from eco-friendly material for a guilt-free indulge while also supporting artisans in rural Vietnam. This product is Vegan friendly and will biodegrade overtime.

Jungle Culture works with small producers, family-run farms, and artisanal craftsman in rural Vietnam to bring eco-friendly products carefully crafted with organic materials. They've established a supply chain for the global community to help enrich rural Vietnam communities and provide a sustainable income for developing and low-income villages.

Disclaimer: Each product is uniquely crafted and may have variations in finishes. 
Weight: 0.1 lb (10 g)
Dimensions: 8" L x 0.2" W
Country of Origin: Vietnam