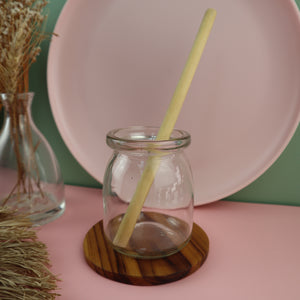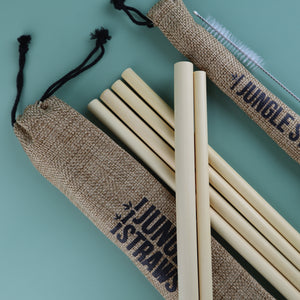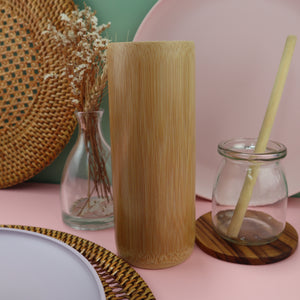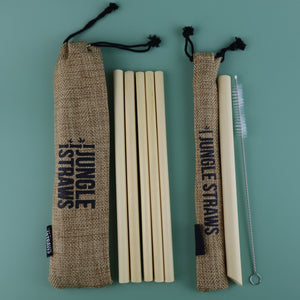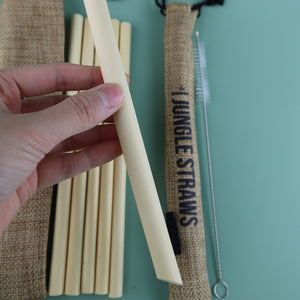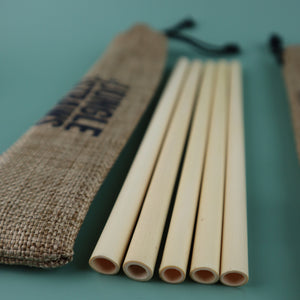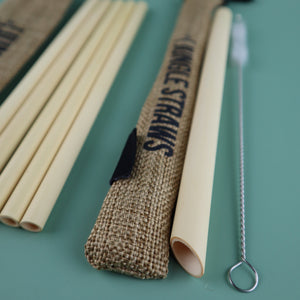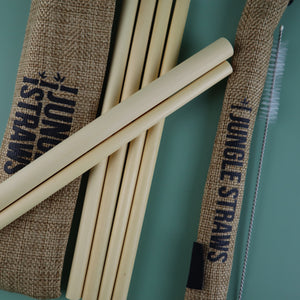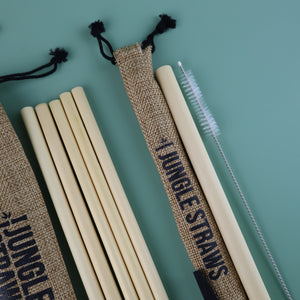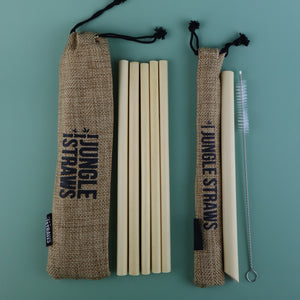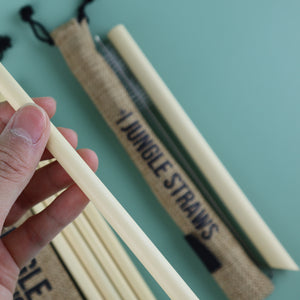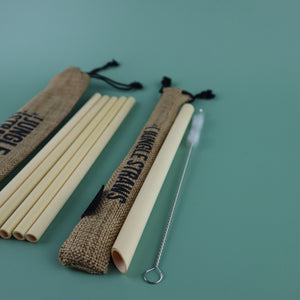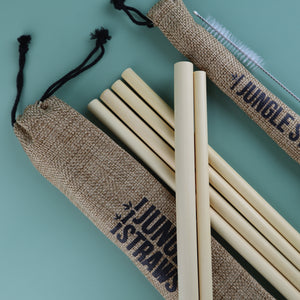 JUNGLE CULTURE BAMBOO REUSABLE STRAWS 10 PIECES SET (INCLUDES BOBA STRAW + CLEANING BRUSH)
Description
Keep this reusable 10 pieces bamboo straw set handy for your on-the-go life! Store it in your purse, office drawer, picnic basket set, camping gears, and enjoy saving the environment as you sip your favorite beverage away guilt-free. Various sizes of straws available for your mood and there is even a bubble tea friendly straw for those who just love tapioca balls! Keep the straws clean with a handy cleaning brush included in the set. The bamboo straws and jute pouches are made from eco-friendly material for a guilt-free indulge while also supporting artisans in rural Vietnam. Product is BPA free and dishwasher safe.

Jungle Culture works with small producers, family-run farms, and artisanal craftsman in rural Vietnam to bring eco-friendly products carefully crafted with organic materials. They've established a supply chain for the global community to help enrich rural Vietnam communities and provide a sustainable income for developing and low-income villages.

Set Includes:
5 Handmade Bamboo Straws (mixed sizes)
1 Handmade Boba Tea/Bubble Tea Straw
1 Straw Cleaning Brush
1 Large Natural Jute Pouch
1 Small Natural Jute Pouch
Disclaimer: Each product is uniquely crafted and may have variations in finishes. 
Weight: 0.1 lb (53 g)
Dimensions: 9" L x 2" W
Country of Origin: Vietnam