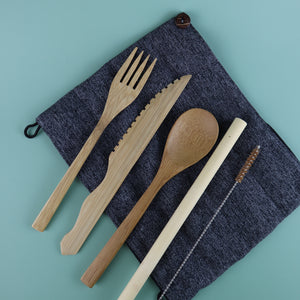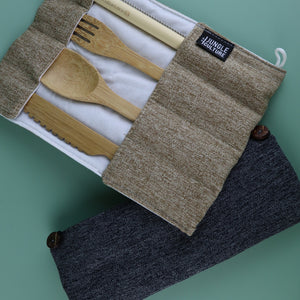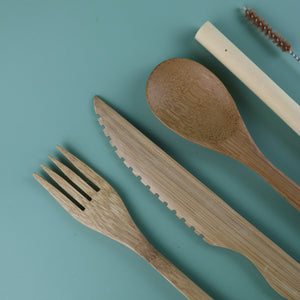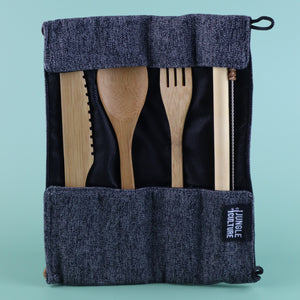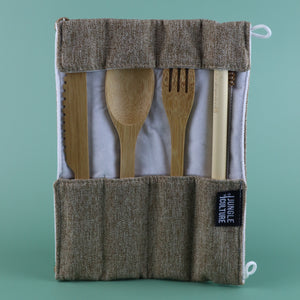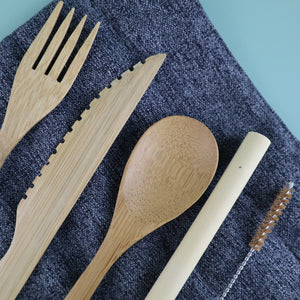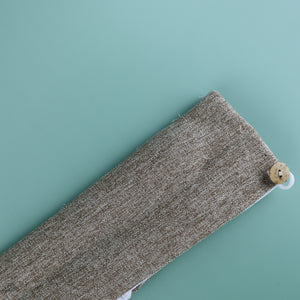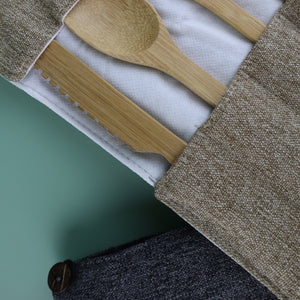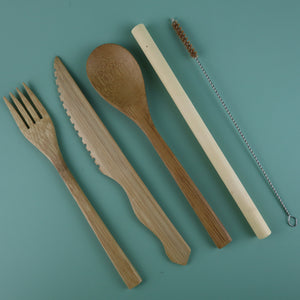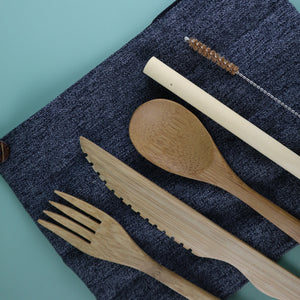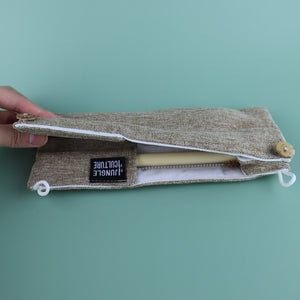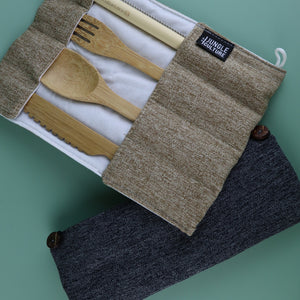 JUNGLE CULTURE BAMBOO REUSABLE CUTLERY SET WITH POUCH (6 PIECES)
Description
Keep this stylish reusable 6 pieces bamboo cutlery set handy for your on-the-go life! Store it in your purse, backpack, office drawer, picnic basket set, camping gears, and enjoy saving the environment as you dine on your favorite food and beverage anytime and anywhere. Better yet, perfect as your everyday lunch and bento gears or your weekend hiking trips. The bamboo cutleries and jute pouch are made from eco-friendly materials for a guilt-free indulge while also supporting artisans in rural Vietnam. 

Jungle Culture works with small producers, family-run farms, and artisanal craftsman in rural Vietnam to bring eco-friendly products carefully crafted with organic materials. They've established a supply chain for the global community to help enrich rural Vietnam communities and provide a sustainable income for developing and low-income villages.

Set Includes:
1 Handmade Bamboo Spoon
1 Handmade Bamboo Fork
1 Handmade Bamboo Knife
1 Handmade Bamboo Straw
1 Coconut Fiber Straw Cleaning Brush
1 Natural Jute Pouch
Disclaimer: Each product is uniquely crafted and may have variations in finishes. 
Weight: 0.1 lb (71 g)
Dimensions: 9" L x 3.5" W 
Country of Origin: Vietnam