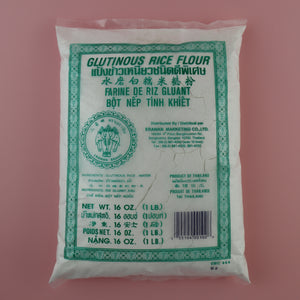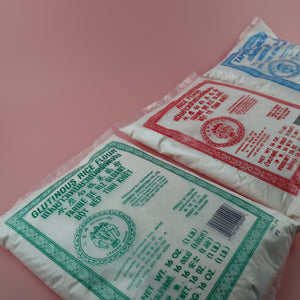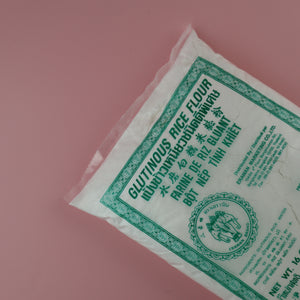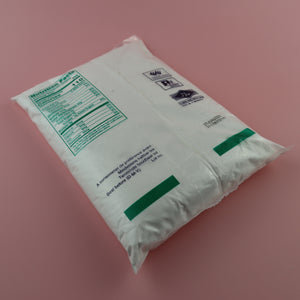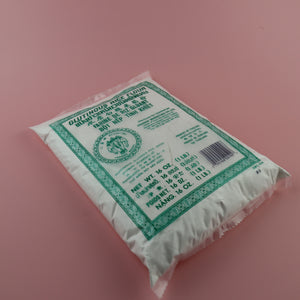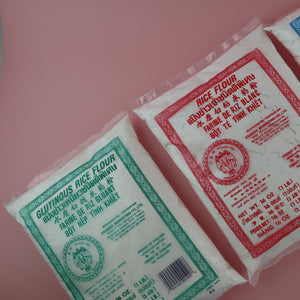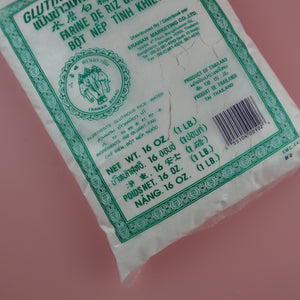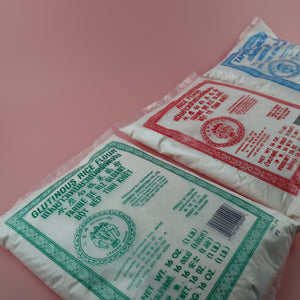 ERAWAN BRAND THAI GLUTINOUS RICE FLOUR (BOT NEP TINH KHIET, PANG KHAO NGIEW, FOR BUA LOY AND BIBINGKA)
Description
Imported glutinous rice flour straight from Thailand, this unique Thai formula is critical for many Southeast Asian recipes and it is gluten-free! Used as an authentic ingredient in Thai desserts such as "Boa Loy" or Glutinous Rice Ball in Coconut Milk and Filipino desserts such as "Bibingka" or Filipino Rice Cake.
Weight: 16 oz (454 g)
Ingredients: Glutinous Rice, Water.
Country of Origin: Thailand