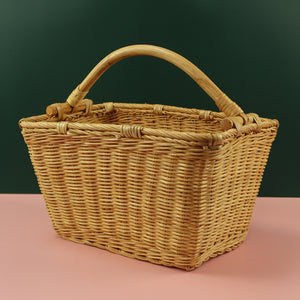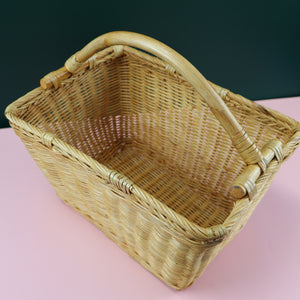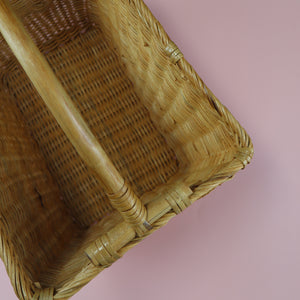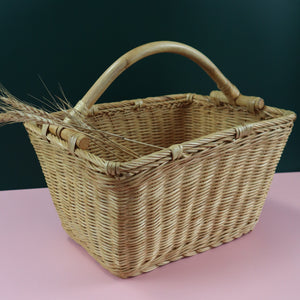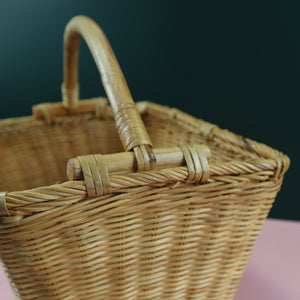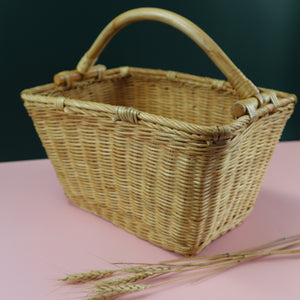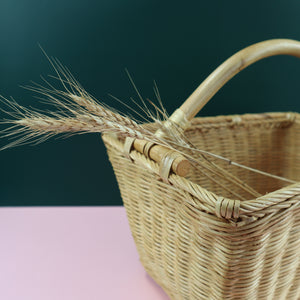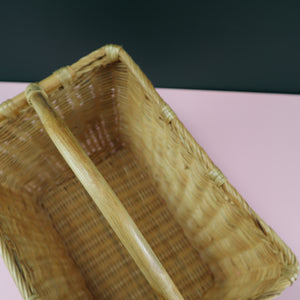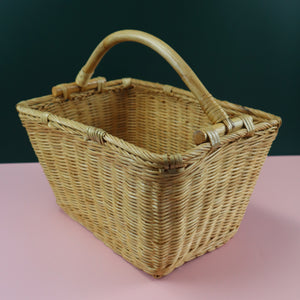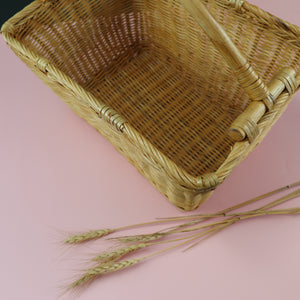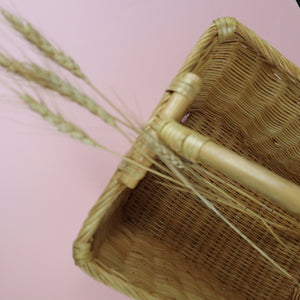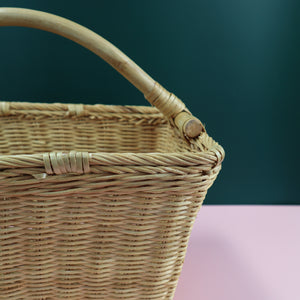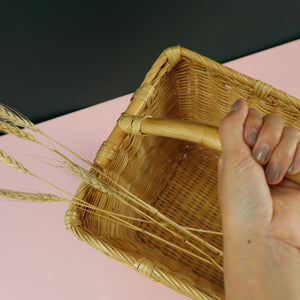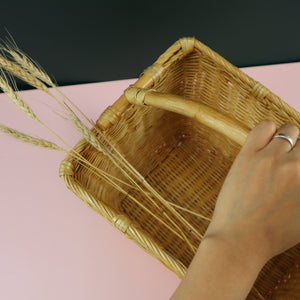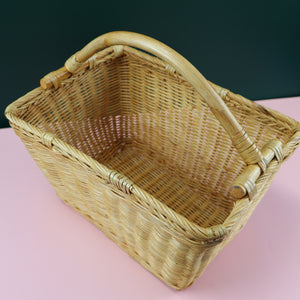 VIETNAMESE RATTAN PICNIC BASKET (FOR FARMERS MARKET, FLOWER ARRANGEMENT, FORAGING)
Description
A bottle of champagne, freshly baked baguette, brie, and saucisson, load up this cute picnic basket with your favorite picnic delicacies. Enjoy the Vietnamese handcrafted picnic basket with any outdoor activities. The rattan weave and well built frame makes this great as a farmer's market eco-bag or a foraging companion. Or make this a versatile prop for your home décor game!
Our unique products are handcrafted by village artisans from the rural Ninh Binh region of Northern Vietnam. Enjoy a curated collection of eco-friendly products, good for the earth, good for your mind, and sourced from sustainable materials such as rattan, seagrass, and more. The rich Indochine heritage and craftsman techniques are showcased through the contemporary and appealing designs made for the global audience and a modern home. Purchasing our craft product means supporting the rural village economies of Vietnam and enabling the conservation of unique craftsmanship for many generations to come.

Disclaimer: Each basket is uniquely crafted may have variations in colors and designs.
Weight: 15.2 oz (430 g)
Dimensions: 13.5" L x 10" W x 8" H
Country of Origin: Vietnam