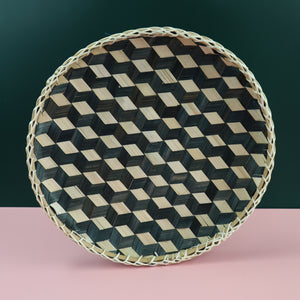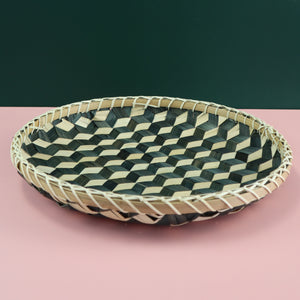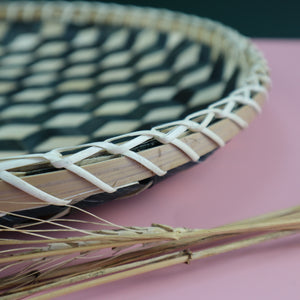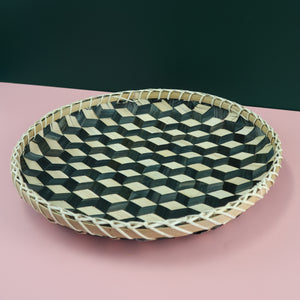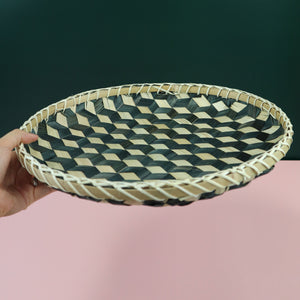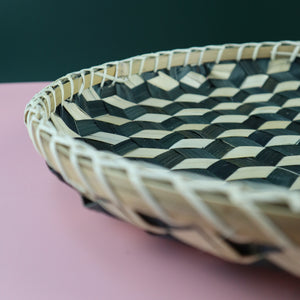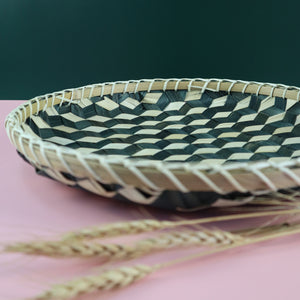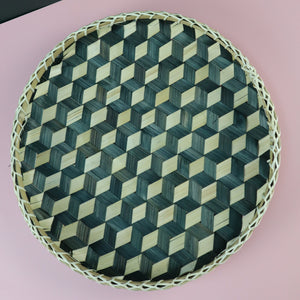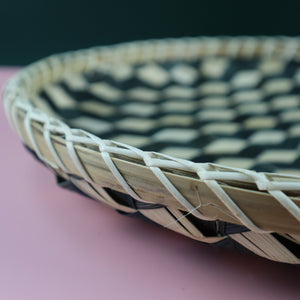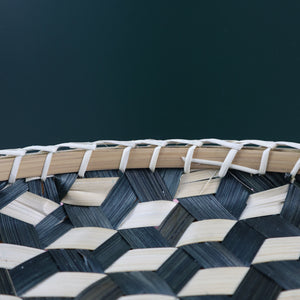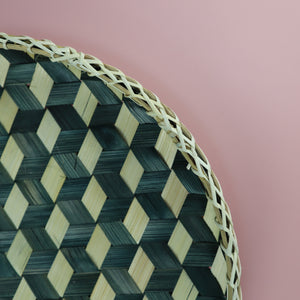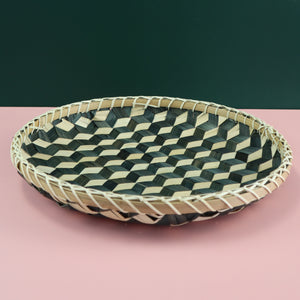 VIETNAMESE BLACK AND WHITE BAMBOO TRAY
Description
Admire the illusion cube pattern created from the natural bamboo weave. Make this your statement tray for the dining table or a home decoration piece. The chic and sustainable bamboo tray is the perfect tropical accent piece for your modern home. 
Our unique products are handcrafted by village artisans from the rural Ninh Binh region of Northern Vietnam. Enjoy a curated collection of eco-friendly products, good for the earth, good for your mind, and sourced from sustainable materials such as rattan, seagrass, and more. The rich Indochine heritage and craftsman techniques are showcased through the contemporary and appealing designs made for the global audience and a modern home. Purchasing our craft product means supporting the rural village economies of Vietnam and enabling the conservation of unique craftsmanship for many generations to come.

Disclaimer: Each tray is uniquely crafted may have variations in colors and designs.
Weight: 5.3 oz (150 g)
Dimensions: 13.5" D x 1.5"H
Country of Origin: Vietnam