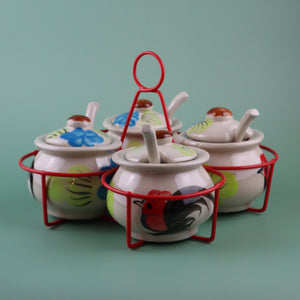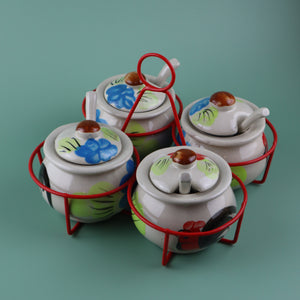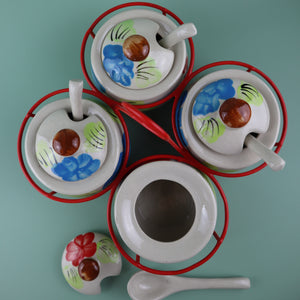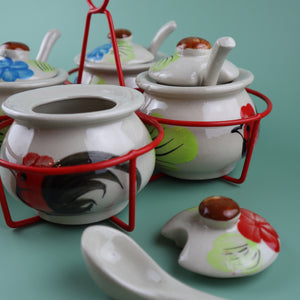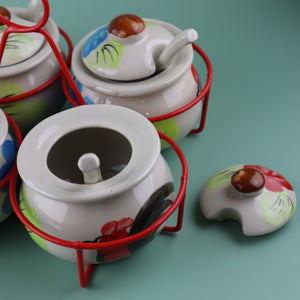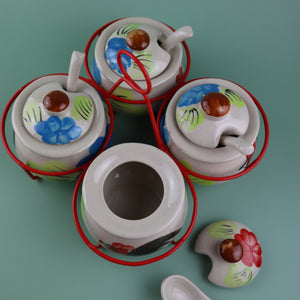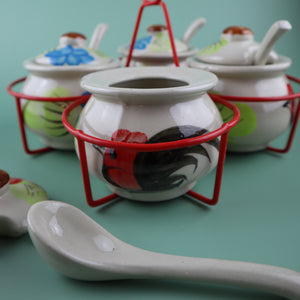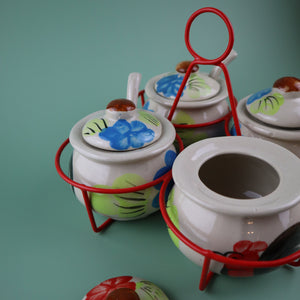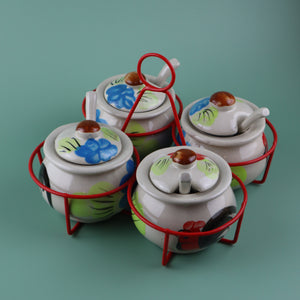 THAI ROOSTER CERAMIC FOUR UNIT CONDIMENT TABLE SET
Description
The made in Thailand ceramic condiment table set is beautifully hand painted with rooster and flower motifs. If you've enjoyed Thai food in Thailand, you know you can't go without the side condiments to liven up your everyday dishes. Setup your very own condiment set at home and enjoy instant authentic experience just like when you were in Thailand.
The set comes with 4 mini ceramic condiment pots with corresponding ceramic lids and ceramic spoons. As part of the set, a wire rack with four slots and a holder is included and is great for portability.  Pro tip, typical 4-unit condiments include sugar, dried chili powder, fish sauce with chili, and vinegar with chili. 
Disclaimer: Each set is uniquely painted and may have variations in colors.
Weight: 46 oz (1300 g)
Dimensions: 
Condiment Pot - 3.25" D x 4" H
Wire Rack - 8.5" W x 8.5" L x 6" H
Spoon - 5" L
Country of Origin: Thailand