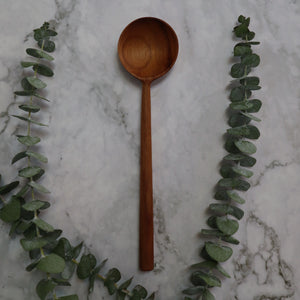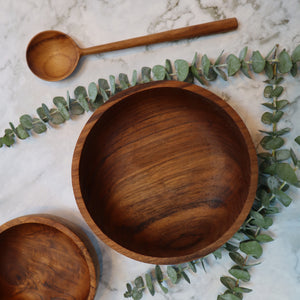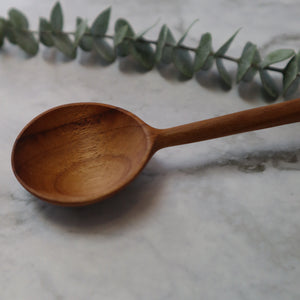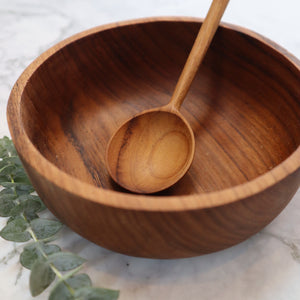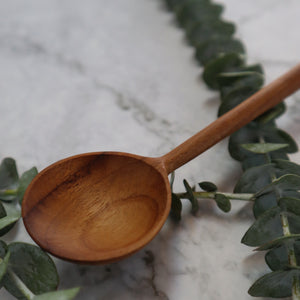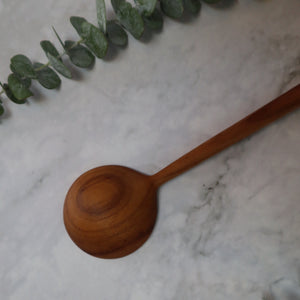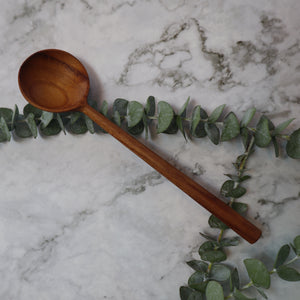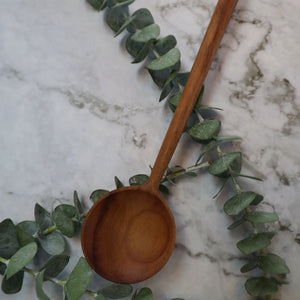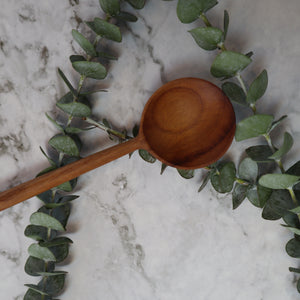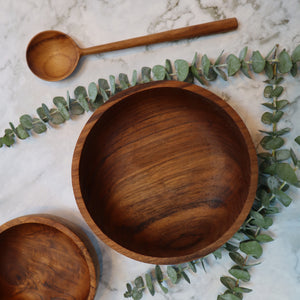 INDONESIAN TEAK WOOD DINING SPOON
Description
The stylish teak wood spoon is the perfect accessory to accompany the teak wood dining set. A touch of modern aesthetic through smooth contour lines and minimalist design, this spoon is a balance of Southeast Asian traditions of teak wood and contemporary approach to simple living. This spoon is made using natural and food-grade finish from olive oil and beeswax. Enjoy the Balinese craftsmanship in this handcrafted product.

Our supplier in Indonesia use only sustainable and reclaimed wood sourced from areas marked for removal to help boost Indonesia's reforestation. They focus on fair-trade, better economic welfare and children's education for the local Balinese artisan families. Through your purchase, they hope to continue contributing to the improvement of communities and enhance the artisan's quality of lives.
Disclaimer: Each product is uniquely crafted and may have variations in finishes. 
Weight: 3.52 oz (100 g)
Dimensions: 7" L x 1.7" W
Country of Origin: Indonesia