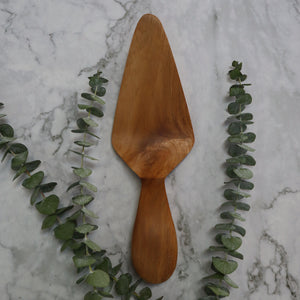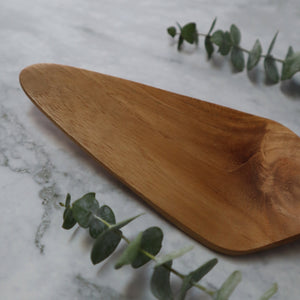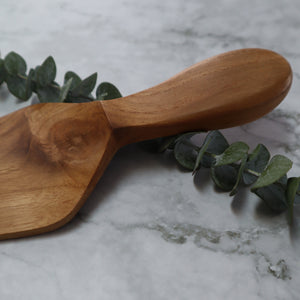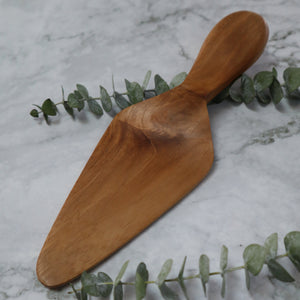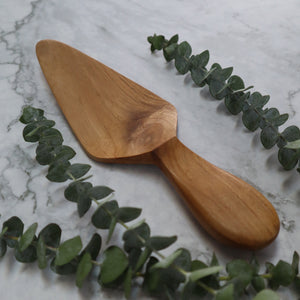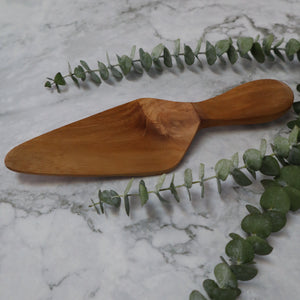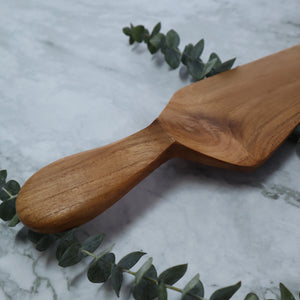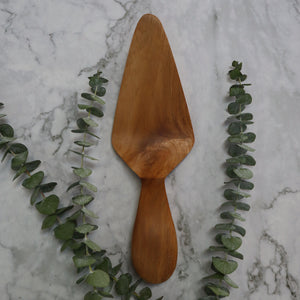 INDONESIAN TEAK WOOD CAKE AND PIE SERVER
Description
Small details do matter when you look back at captured moments! Decorate the best times of your life with elegantly crafted cake and pie server to accompany your table spread. Whether it's birthday cakes, pumpkin pies, or yule log cakes, every special moment deserves a beautiful accessory.

Our supplier in Indonesia use only sustainable and reclaimed wood sourced from areas marked for removal to help boost Indonesia's reforestation. They focus on fair-trade, better economic welfare and children's education for the local Balinese artisan families. Through your purchase, they hope to continue contributing to the improvement of communities and enhance the artisan's quality of lives.
Disclaimer: Each product is uniquely crafted and may have variations in finishes. 
Weight: 1.7 oz (47 g)
Dimensions: 2.8" W x 8.7" D
Country of Origin: Indonesia