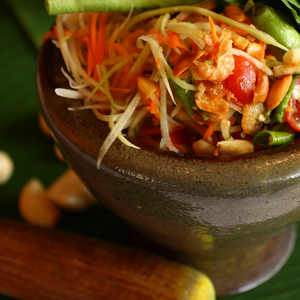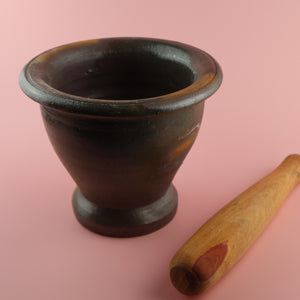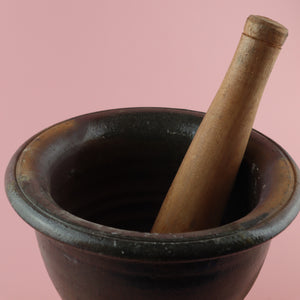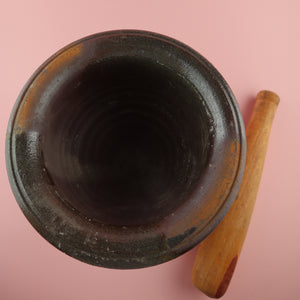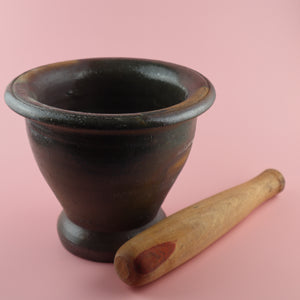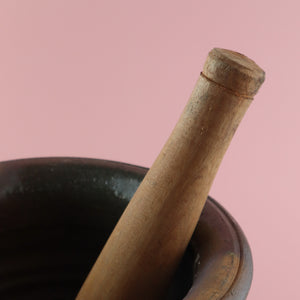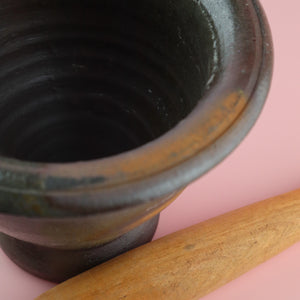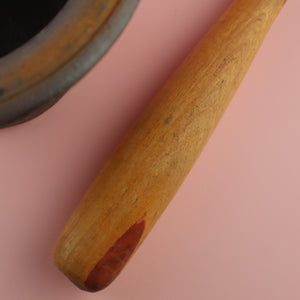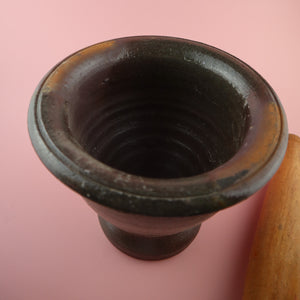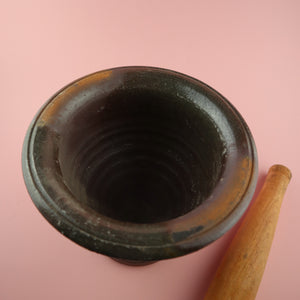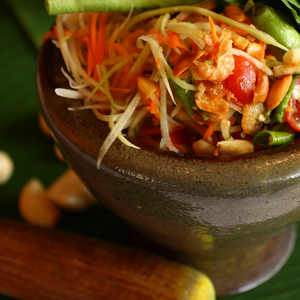 THAI LAO KHMER BURMESE MORTAR AND PESTLE 3 PIECES SET(KROK FOR GREEN PAPAYA SALAD AND TUM)
Description
The made in Thailand "Krok" or mortar and pestle is an authentic kitchen tool to whip up your favorite papaya salad or any kind of "tum". Handcrafted from the artisans who knows best, the shape and design is meant for a good pounding of all kinds of ingredients such as spices, chilis, beans, rice, and more. This set includes a mortar, a pestle, and a traditional Thai short spoon to help scoop all the umami bits from your krok! A rare find outside of Thailand, take this set home with you to create your homecooked Southeast Asian cuisine. The mortar is made out of earthen clay, the pestle is made out of hardwood, and the short spoon is made out of stainless steel.
Includes:  
Mortar 8" D x 7" H
Pestle 1.5" D x 10.5" L
Traditional Thai Short Spoon
Disclaimer: Each set is uniquely crafted may have variations in colors and designs.
Weight: 88.1 oz (2497 g)
Country of Origin: Thailand