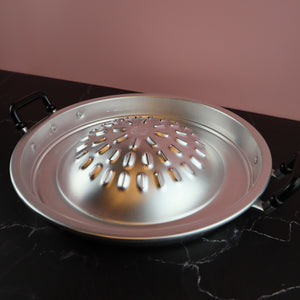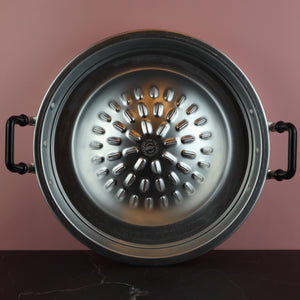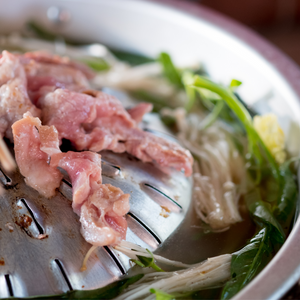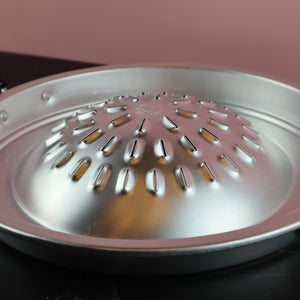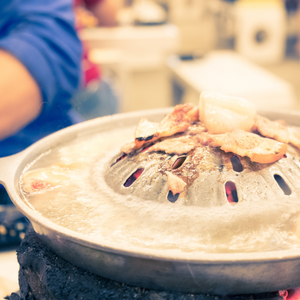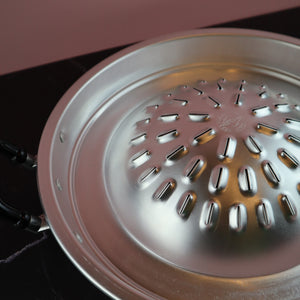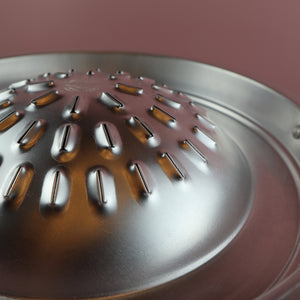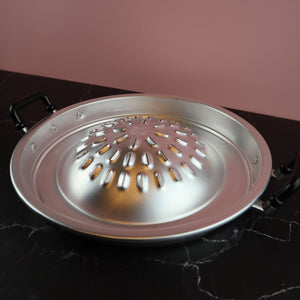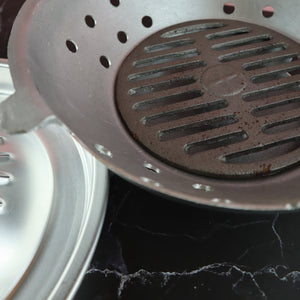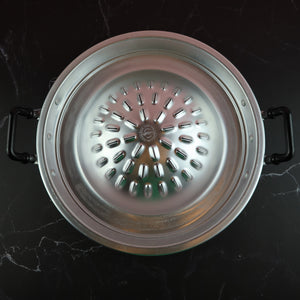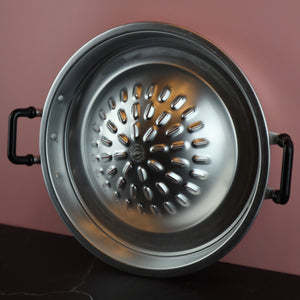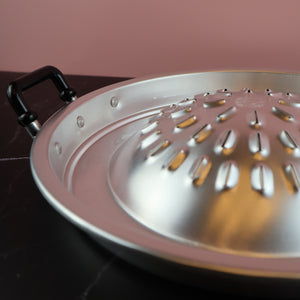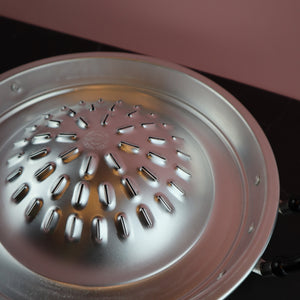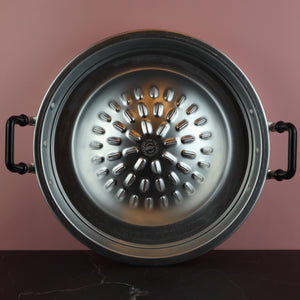 THAI LAO DUAL BBQ HOTPOT MOO KRATA PAN (SUKI, HOTPOT, BBQ GRILL)
Description
In Southeast Asian culture, communal eating is a traditional way to spend quality time with friends and family. The "Moo Krata" embodies the popular way for Thais and Laos to enjoy both hotpot and BBQ in a single setting, satisfying everyone's need. Grill your favorite meat and let the grease flavor the hotpot as you enjoy both grilling and boiling on the aluminum pan. 
Cleaning Tips:
Remove food debris, rinse, and dry for each use.
Do not expose the product to acid.
Disclaimer: Each set is uniquely crafted may have variations in colors and designs.
Dimensions: 12" D x 3" H
Weight: 15 oz (400g)
Country of Origin: Thailand