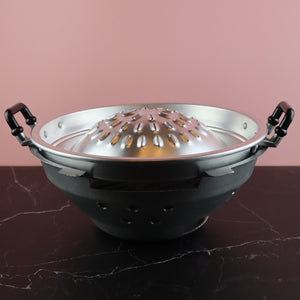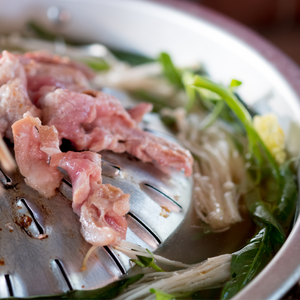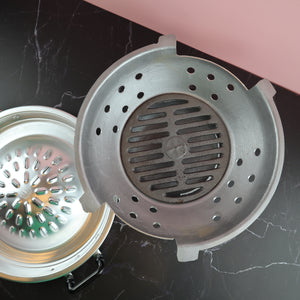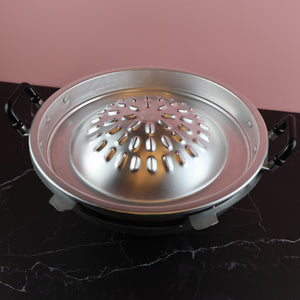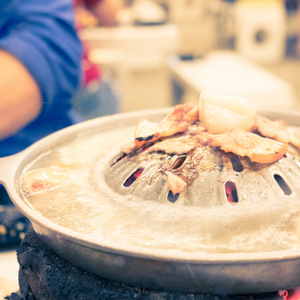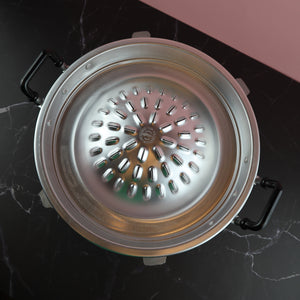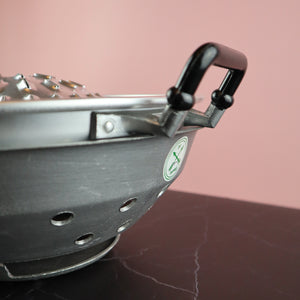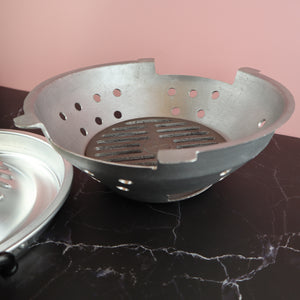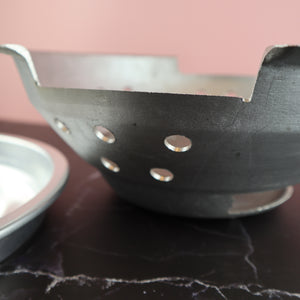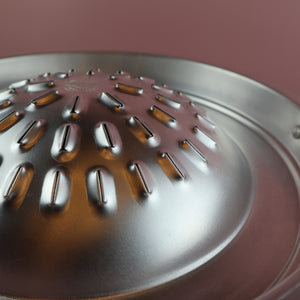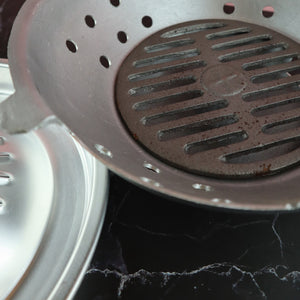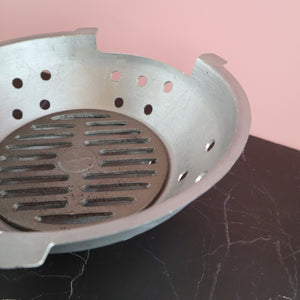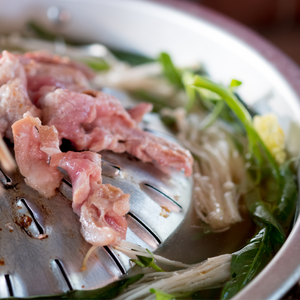 THAI LAO CHARCOAL DUAL BBQ HOTPOT MOO KRATA 2 PIECES SET (SUKI, HOTPOT, BBQ GRILL)
Description
In Southeast Asian culture, communal eating is a traditional way to spend quality time with friends and family. The "Moo Krata" set embodies the popular way for Thais and Laos to enjoy both hotpot and BBQ in a single setting, satisfying everyone's need. The bottom stovetop is designed to hold charcoal for an aromatic and authentic experience. Grill your favorite meat and let the grease flavor the hotpot as you enjoy both grilling and boiling on the aluminum pan. Recommended for outdoor use only. Perfect for camping, backyard BBQ, and small outdoor gathering.

This set includes:
Dual BBQ Hotpot Aluminum Moo Krata Pan 12" D x 3" H
Stovetop for Charcoal 13" D x 5" H
Cleaning Tips:
Remove food debris, rinse, and dry for each use.
Do not expose the products to acid.
Disclaimer: Each set is uniquely crafted may have variations in colors and designs. Recommended for outdoor use only.
Weight: 55.9 oz (1585 g)
Country of Origin: Thailand