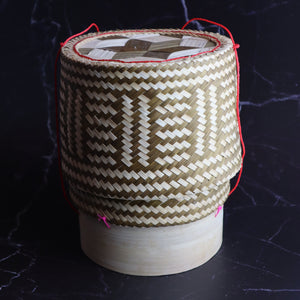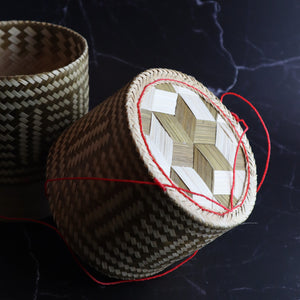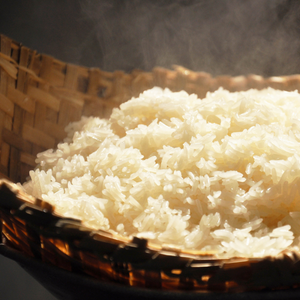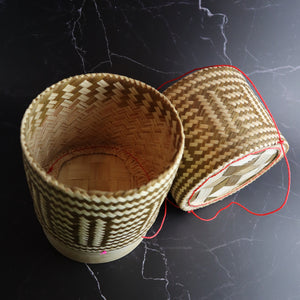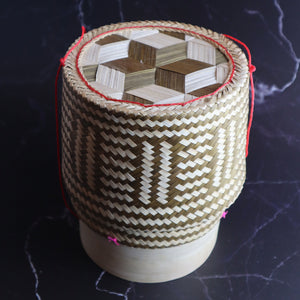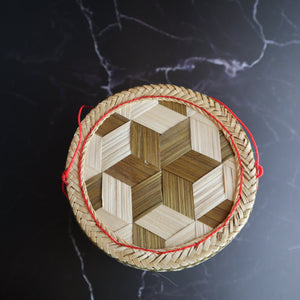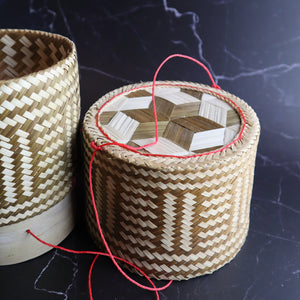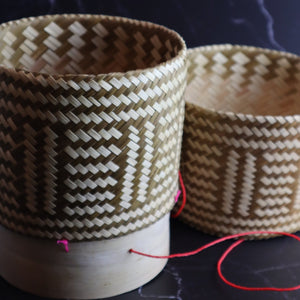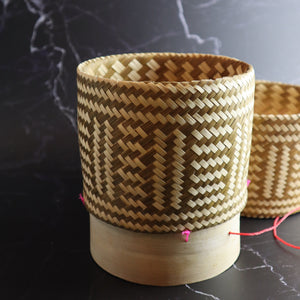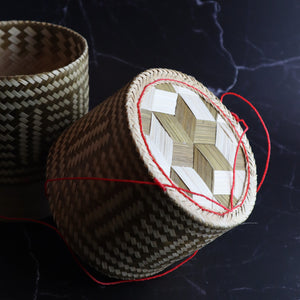 THAI LAO BAMBOO STICKY RICE WARMER BASKET KRATIP (MEDIUM)
Description
The made in Thailand bamboo basket (kratip) in medium size is hand-weaved with unique ornate design. The basket comes in two piece lid and container with a string to secure the two components. Each basket has a distinct pattern from the artist offering a unique addition to your far-east serving ware.
To use, place the steaming sticky rice in this basket and serve along side with your favorite Thai or Lao dishes.
Disclaimer: Each set is uniquely weaved and may have variations in colors and design.
Weight: 5.8 oz (164 g)
Dimensions: ~6" D x 7" H
Country of Origin: Thailand