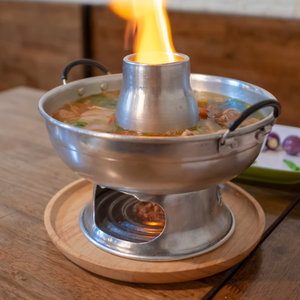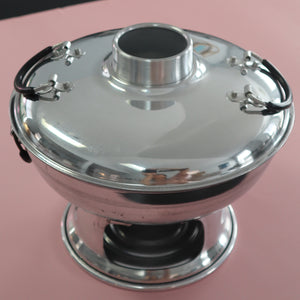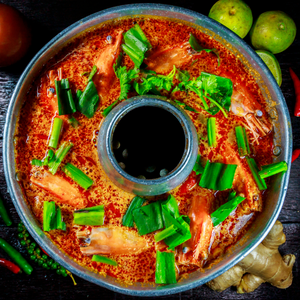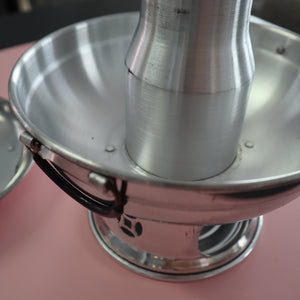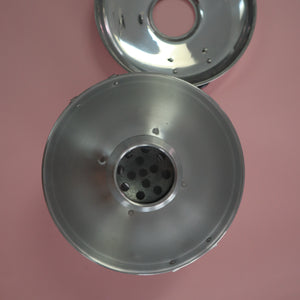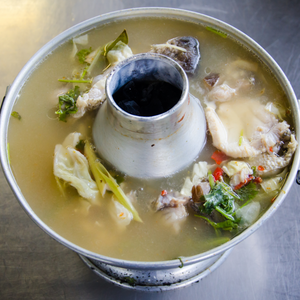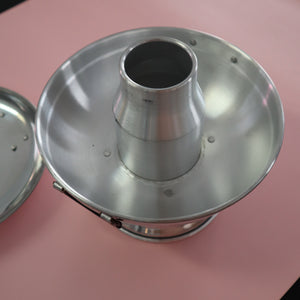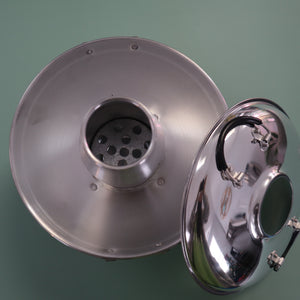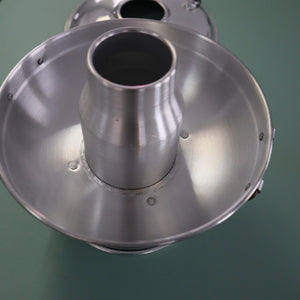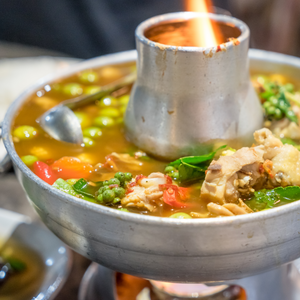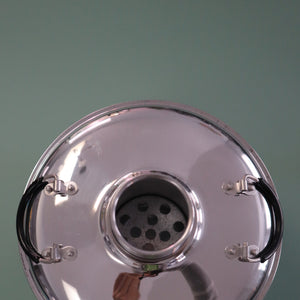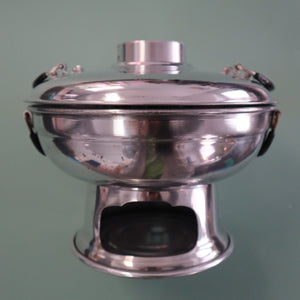 THAI LAO KHMER VIETNAMESE ALUMINUM HOTPOT SOUP WITH HEATING COMPARTMENT (FOR TOM YUM, TOM ZAB)
Description
A fan favorite for Southeast Asian dining table, the sharable aluminum hotpot or soup pot is the perfect vessel to house your favorite soup and stews such as Thai Tom Yum. The heating compartment enables you to keep your soup warm throughout the meal with a tea light or chafing fuel and also a hole through the center of the pot to ventilate.
Cleaning Tips:
Remove food debris, rinse, and dry for each use.
Do not expose the product to acid.
Disclaimer: Each set is uniquely crafted may have variations in colors and designs.
Dimensions: 8" D x 7" H
Weight: 15.7 oz (445g)
Country of Origin: Thailand