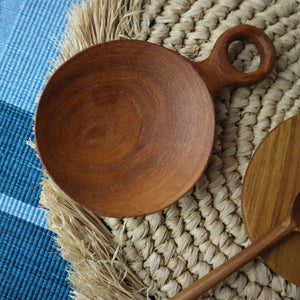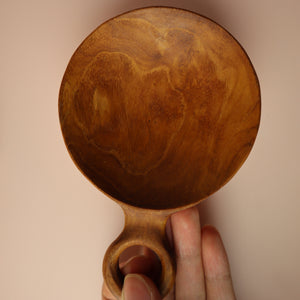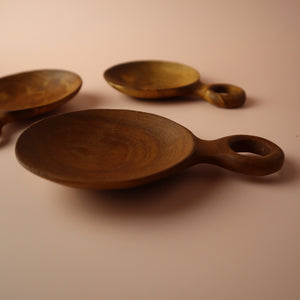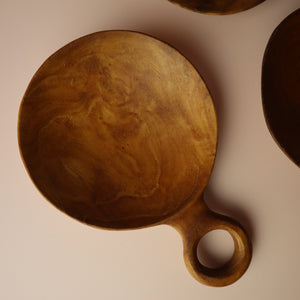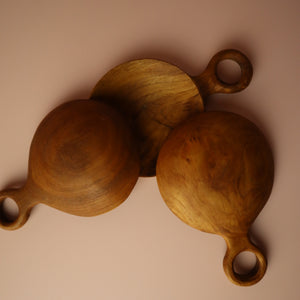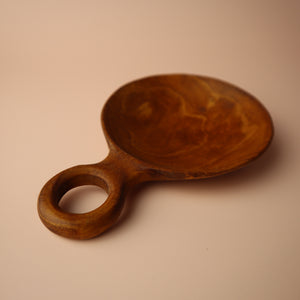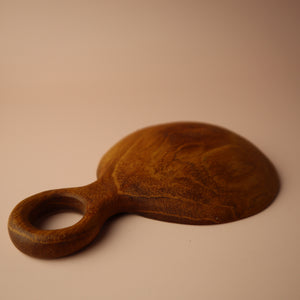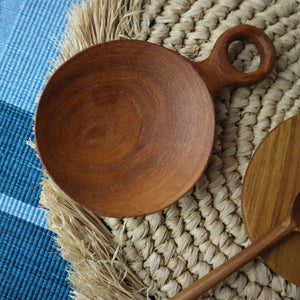 INDONESIAN TEAK WOOD SCOOP WITH HOLES (SPICE SPOON, JEWELRY TRAY, ACCESSORY HOLDER, DECOR)
Description
The stylish teak wood scoop with holes or spice spoon is the perfect table setting for your kitchen or dining setup. A touch of modern aesthetic through smooth contour lines and minimalist design, this scoop is great as ingredient holders while you execute recipes or plate bite size hors d'oeurve for your next dinner party. Repurpose this flexible product as a home décor and jewelry holder, and add an earthy accent to your daily living space. Enjoy the Balinese craftsmanship in this simple and versatile scoop!

Our supplier in Indonesia use only sustainable and reclaimed wood sourced from areas marked for removal to help boost Indonesia's reforestation. They focus on fair-trade, better economic welfare and children's education for the local Balinese artisan families. Through your purchase, they hope to continue contributing to the improvement of communities and enhance the artisan's quality of lives.
Disclaimer: Each product is uniquely crafted and may have variations in finishes. 
Weight: 0.1 lb (26 g)
Dimensions: 5.5" L x 3.5" W
Country of Origin: Indonesia