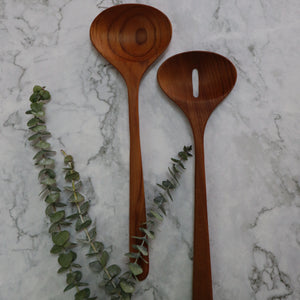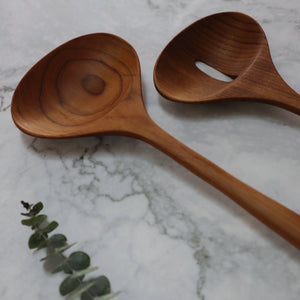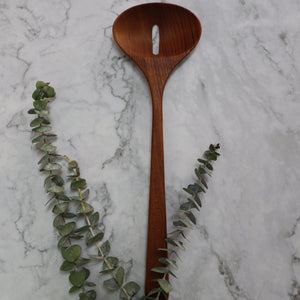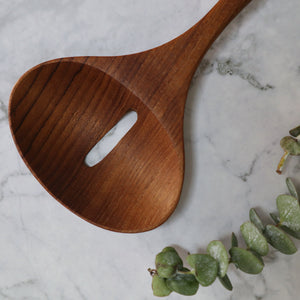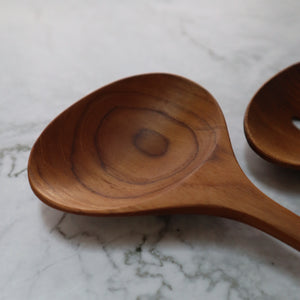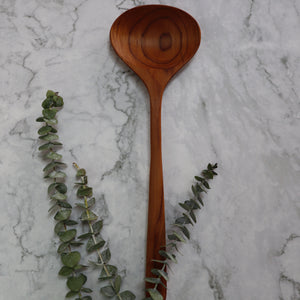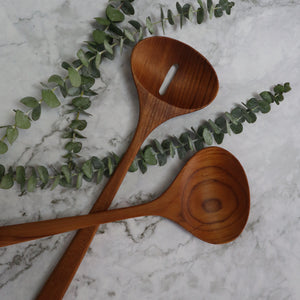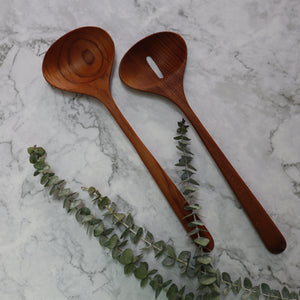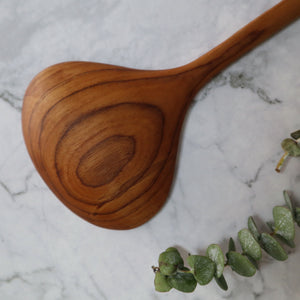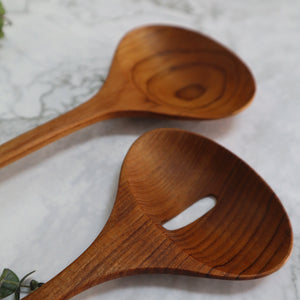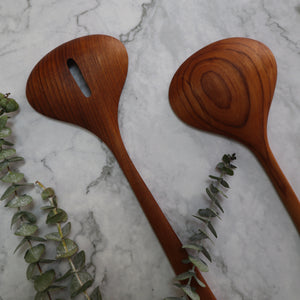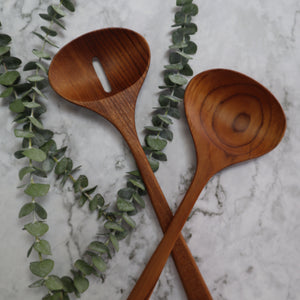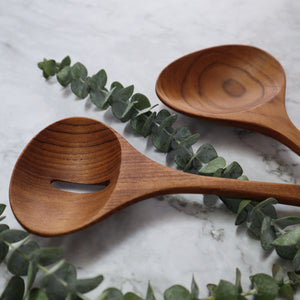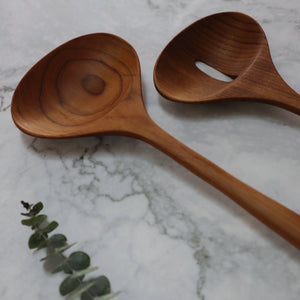 INDONESIAN TEAK WOOD COOKING SPOON SET (2 PIECES)
Description
Handcrafted by artisans in Indonesia, the cooking spoon set is made from teak wood perfect to accompany your non-stick cookware. The set includes 2 uniquely designed flat-end spatulas. The luxurious finish and rare teakwood material makes this also an eco-conscious and thoughtful gift for all occasions. 

Our supplier in Indonesia use only sustainable and reclaimed wood sourced from areas marked for removal to help boost Indonesia's reforestation. They focus on fair-trade, better economic welfare and children's education for the local Balinese artisan families. Through your purchase, they hope to continue contributing to the improvement of communities and enhance the artisan's quality of lives.
Set Includes:
1 Cooking Spoon (Minimalist Design)

1 Cooking Spoon (Oval Cutoff Design)
Disclaimer: Each product is uniquely crafted and may have variations in finishes. 
Weight: 1.4 oz (40 g)
Dimensions: 3.5" W x 11.8" L
Country of Origin: Indonesia