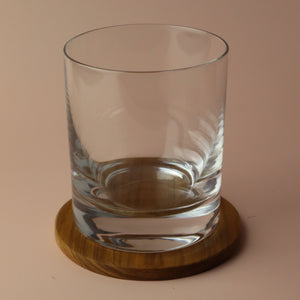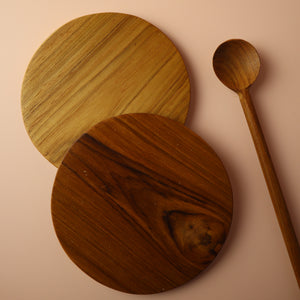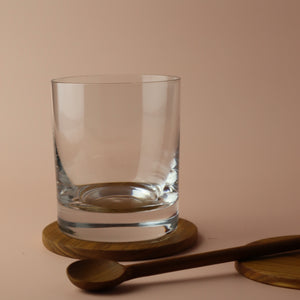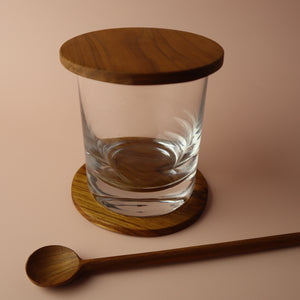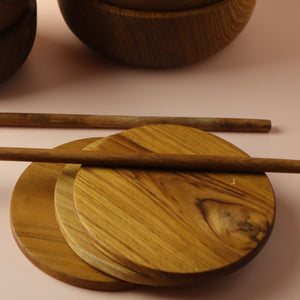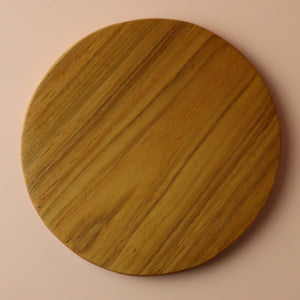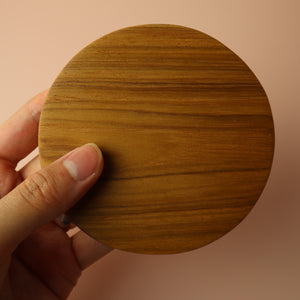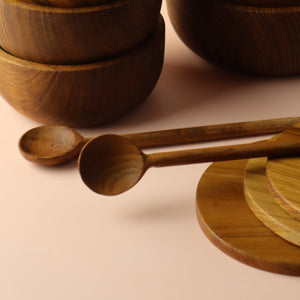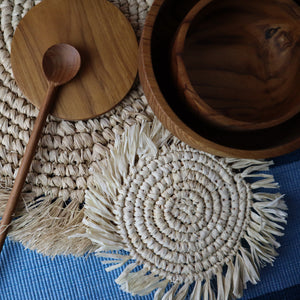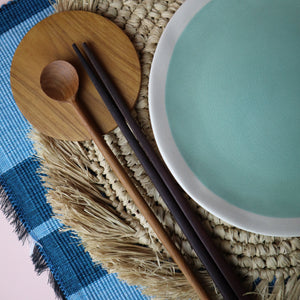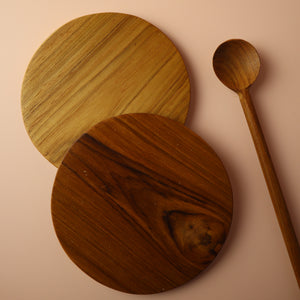 INDONESIAN TEAK WOOD COASTERS
Description
The stylish teak wood coaster is the perfect table setting for your daily home dining setup. A touch of modern aesthetic through smooth contour lines and minimalist design, this coaster will uplift your beverage setting to the next level. Enjoy the Balinese craftsmanship in this simple and versatile coaster.

Our supplier in Indonesia use only sustainable and reclaimed wood sourced from areas marked for removal to help boost Indonesia's reforestation. They focus on fair-trade, better economic welfare and children's education for the local Balinese artisan families. Through your purchase, they hope to continue contributing to the improvement of communities and enhance the artisan's quality of lives.
Disclaimer: Each product is uniquely crafted and may have variations in finishes. 
Weight: 0.1 lb (32 g)
Dimensions: .5" H x 4" D
Country of Origin: Indonesia