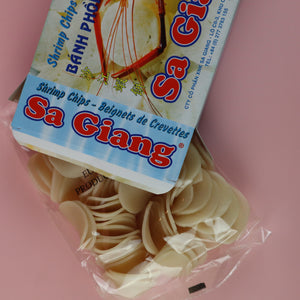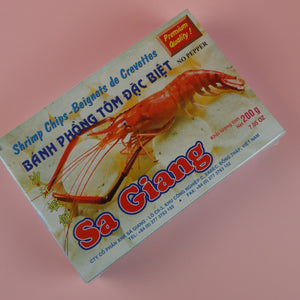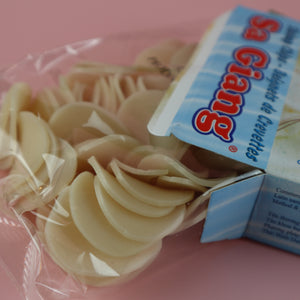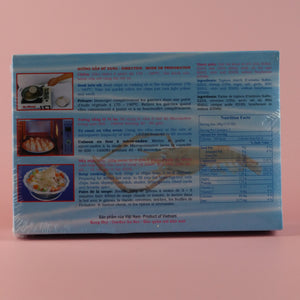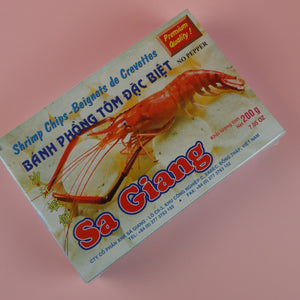 SA GIANG PREMIUM VIETNAMESE SHRIMP CHIPS (BANH PHONG TOM DAC BIET)
Description
A Vietnamese style shrimp chips that you can easily cook at home and it is gluten free! Made from tapioca starch, the light airy puffed chips has a delicate shrimp flavor that is the perfect condiment to your Southeast Asian dishes. Prepare the chips as a complement to your main menu or as a guilt-free snack. Follow the instructions on the package for various methods of preparation.

Weight: 7.05 oz (200 g)
Ingredients: Tapioca Starch (Contains Sulfite, E223), Shrimp (15%), Sugar, Salt, Garlic, MSG (E621), Citric Acid (E330), Sodium Bicarbonate (E500ii).
Contains: Shrimp
Country of Origin: Vietnam