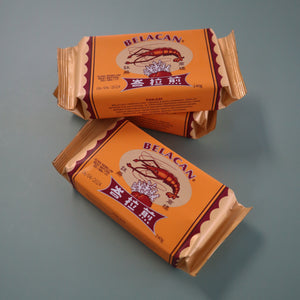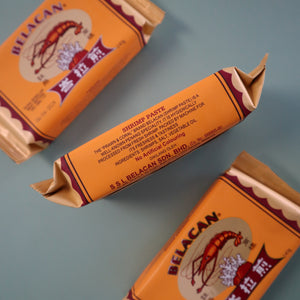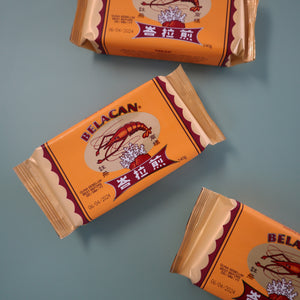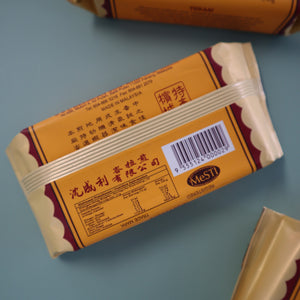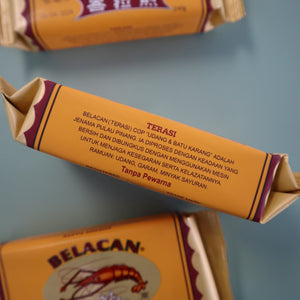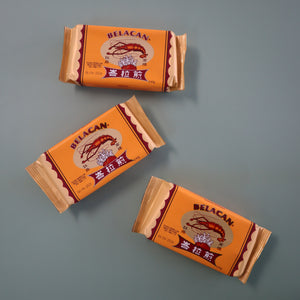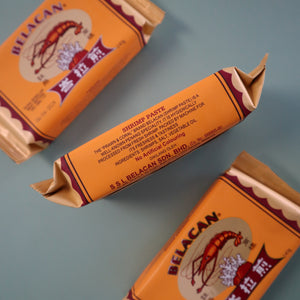 PRAWN & CORAL BRAND BELACAN (SHRIMP PASTE)
Description
A regular for Southeast Asian dishes, shrimp paste is one of the underrated umami booster to many recipes. This fermented shrimp paste goes by many names such as Kapi, Bagoong Alamang, Belacan, and Mắm Tôm. The Prawn and Coral brand is localized version of shrimp paste sourced from Malaysia and perfect for Malaysian dishes. It has a deep umami flavor like no other and packs a punch in both taste and smell! 

Weight: 8.5 oz (240g)
Ingredients: Shrimp, Salt, Vegetable Oil.
Contains: Shrimp
Country of Origin: Malaysia