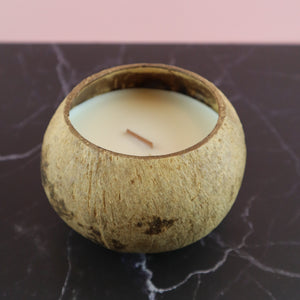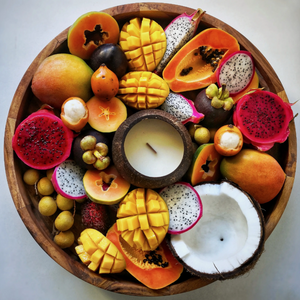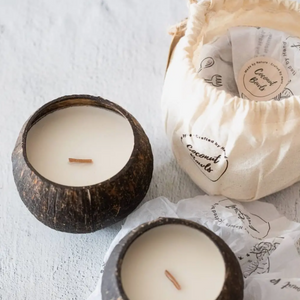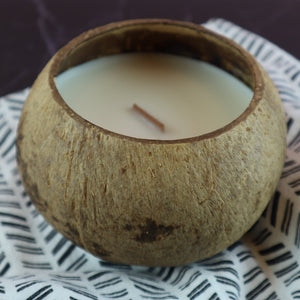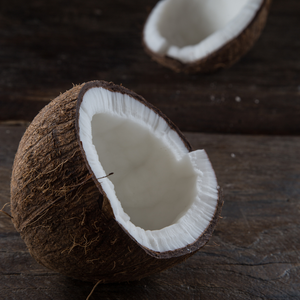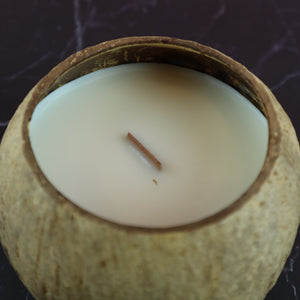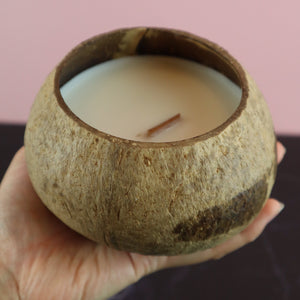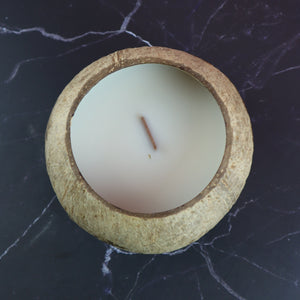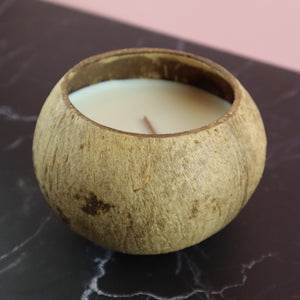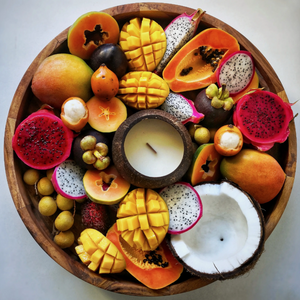 NATURAL COCONUT SOY CANDLE TROPICAL FRUITS SCENT IN COCONUT HUSK AND WOODEN WICK (45-HOUR BURN)
Description
Light this all-natural soy candle and slip into a tropical bliss with sultry coconut, papaya, mango, and lime fruit scent. The candle features an upcycled coconut shell with a fruity scented soy wax and packaged in a natural jute pouch for easy storage. Sourced from Vietnam, the coconut crafts enable sustainable living for local villagers while inspiring an eco-friendly living to the global community. The candle and jute pouches are made from eco-friendly material for a guilt-free indulge while also supporting artisans in rural Vietnam. This candle will burn for an approximately 45 hours.

Set Includes:
1 Natural Coconut Candle - Tropical Fruit Scent
1 Natural Pouch
Disclaimer: Each product is uniquely crafted and may have variations in finishes. 
Weight: 17.2 oz (488 g)
Dimensions: 4-5" D x 3.5" W
Country of Origin: Vietnam