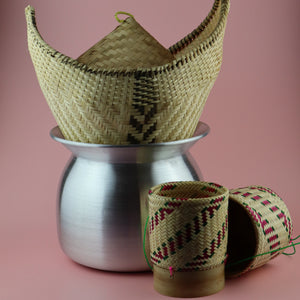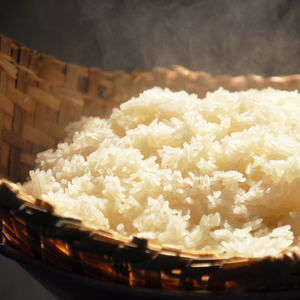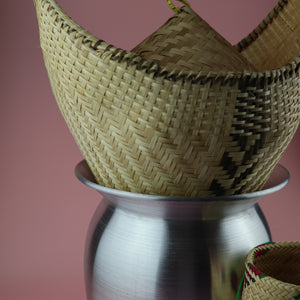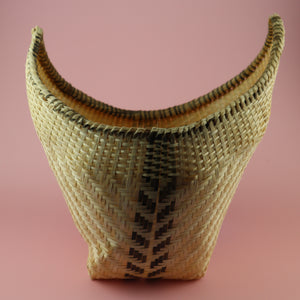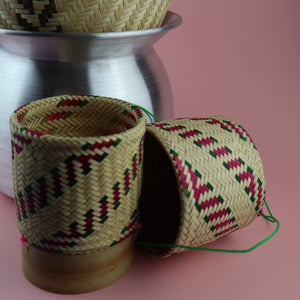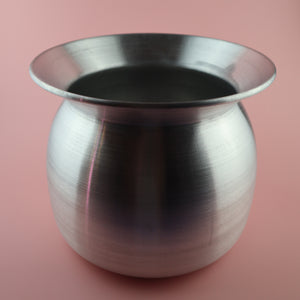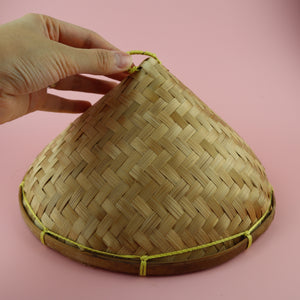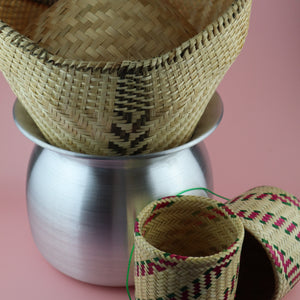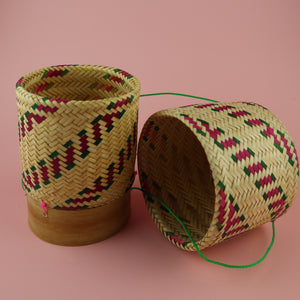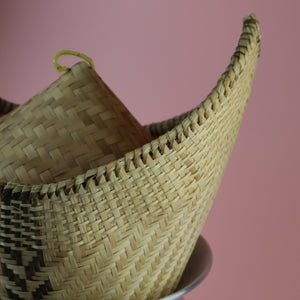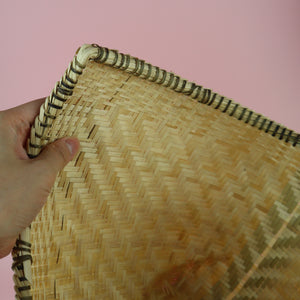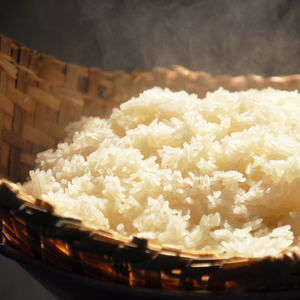 THAI LAO KHMER STICKY RICE STEAMER 5 PIECES SET
Description
Handcrafted kitchenware set made from bamboo and aluminum, this is the traditional equipment utilized to cook and steam sticky rice which is a staple for various parts of Southeast Asia. Included with the set is a steaming pot, a steaming basket, a steaming lid, a warmer basket with lid, and a traditional Thai short spoon! A rare find outside of Thailand, take this set home with you to create your homecooked Southeast Asian cuisine. 
This set includes:
Bamboo Sticky Rice Steamer, 10" W x 10" L x 11"H
Aluminum Sticky Rice Steamer Pot 9" D x 7" H
Bamboo Steamer Lid, 9" D x 6" H
Bamboo Sticky Rice Warmer Basket with Lid, 3" D x 4" H
Traditional Thai Short Spoon
Disclaimer: Each set is uniquely crafted may have variations in colors and designs.
Weight: 18.5 oz (526 g)
Country of Origin: Thailand