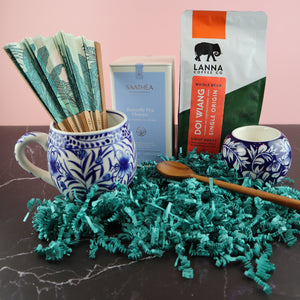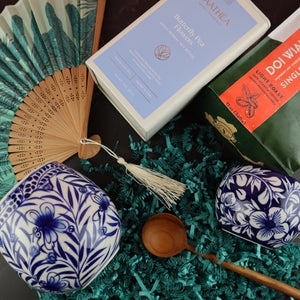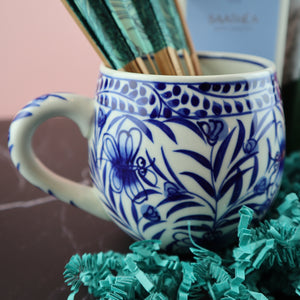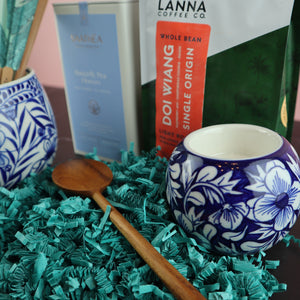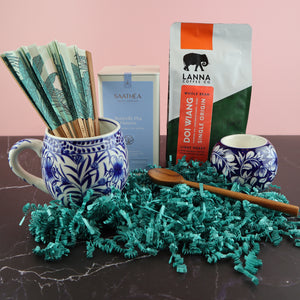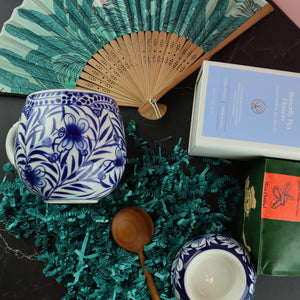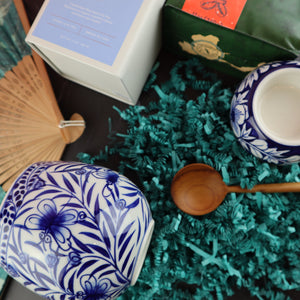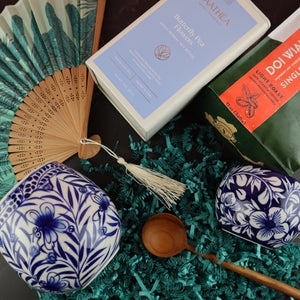 PANDAN MARKET MORNING RITUAL COFFEE & TEA GIFT SET
Description
The perfect curation of Southeast Asian gifts for the coffee & tea lover. Enjoy a cup of your favorite beverages with this morning ritual set uniquely curated from Thailand, Cambodia, Vietnam, and Indonesia. Have a luxurious tour of Southeast Asia from the comforts of your home!
To experience the ritual, set the ambiance by lighting your scented tea light and decorate with the hand-painted Tea Light Holder from Vietnam. Then spread the Tropical Satin Fan and meditate on the teal green motif as you get lost in your thoughts for the day. Brew your Whole Coffee Beans sourced from Thailand and curl up with the hand-painted Toasty Morning Mug from Vietnam. Or choose a non-caffeinated steep with the Butterfly Pea Tea well renowned for it's deep ocean blue color sourced from Cambodia. Stir in your favorite sweetener or creamer using the Teak Wood Spoon made in Indonesia.
Set Includes:
Disclaimer: Unfortunately we're not able to accommodate dietary restrictions or provide substitutions for this box. Please carefully review the ingredient list on each of the product's label for relevant allergens.